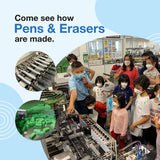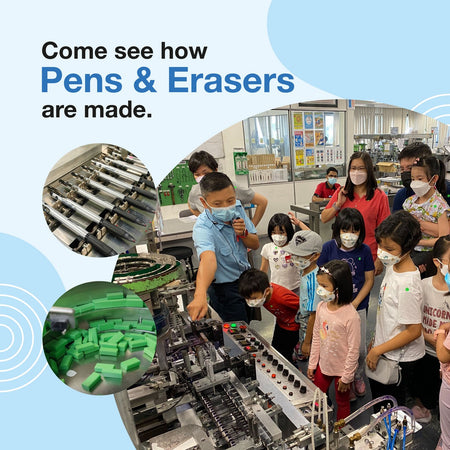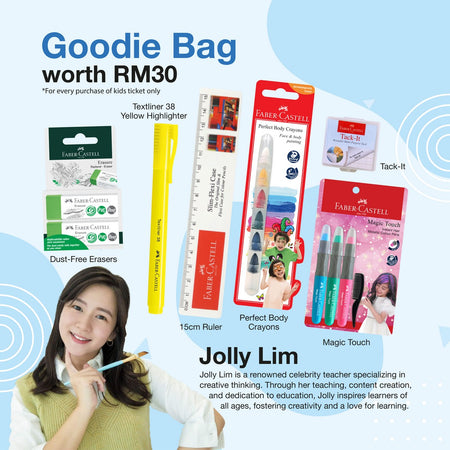 The long awaited Faber-Castell Physical Factory Visit is finally here!
Join our factory visit event with your children in this upcoming August school holidays. They will get to see how Faber-Castell pens and erasers are made in Malaysia.
We have an exciting workshop during the factory visit for your children to experience some fun activities too.
Most excitingly, they will get to see the World's Tallest Pencil (and the smallest pencil) in Faber-Castell Malaysia.
Date: 28th August 2023 / 29th August 2023 / 30th August 2023 / 1st September 2023
Time: 9.30am to 12.30pm / 1.30pm to 4.30pm
Strictly for 5 years old and above due to safety concern to visit the factory area.
Limited to approximately 40 participants per session. Parent is counted as 1 participant.
Adult: RM39 per pax (without free gift): Limited to 18 pax per session
Children: RM59 per pax (with free gift): Limited 28 pax per session
Example:
1 child = 1 pax (Please order 1 unit)
1 parent + 1 child = 2 pax (Please order 2 units)
1 parent + 2 children = 3 pax (Please order 3 units)
Address:  9, Jalan TP 2, Taman Perindustrian Uep, 47600 Subang Jaya, Selangor
Important Note:
Transportation is not included

Slot available based on first come first serve basis
Order made is not refundable